UGANDA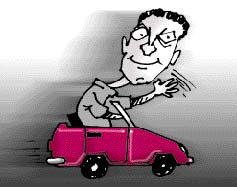 The country's minister for water, land and environment Henry Kajura has warned Ugandans that changes in climate would adversely affect the country. Kajura advised the people to use upgraded cooking appliances and smaller vehicles so as to cut down on energy consumption.

"Everyone should play an active role in mitigating greenhouse gas emissions. This can be done through the use of improved cooking stoves, well maintained and small capacity cars and use of renewable sources of energy such as solar. Recent events have clearly shown that all is not well with the climate. It is likely that Uganda will suffer more from the adverse effects of climatic changes," Kajura said.

The minister was speaking at a two-day conference on 'Financing sustainable development held in the capital, Kampala recently. Kajura said Ugandans should take steps to adapt to the adverse effects of climate change.

"Climate change is the silent driving force of our lives.This fact is hardly known and appreciated by our people because of the good climate Uganda has enjoyed in the past," he said.

He said scientists had predicted the ill-effects the phenomenon would have serious consequences on the population and the country's economic activities. The minister also said that the economy depended on agricultural production, weather and climate were crucial factors. "Many of us, if not all of our people, derive their livelihood from land and climate which are, therefore, the most valuable natural assets for our people," Kajura said.
Related Content