Quit kaiga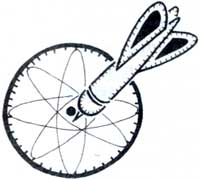 A strong protest movement is taking shape over the Kaiga Atomic Power Project of the National Power Corp of India Ltd (NPCIL), near Karwar in western Karnataka. The movement has gained momentum since a 130-tonne section of the inner containment dome of the plant collapsed in May 13 this year, injuring several construction workers.

The movement is spearheaded by the Kaiga Anuvidhyut Yojana Virodhi Sangharsha Samiti (KAYVSS), an umbrella organisation of several environmental action groups and citizens' fora. The Samiti, which enjoys the support of some political parties, called for a Karwar bandh on August 8 unless the NPCIL winds up its activities within that date. The NPCIL has already invested over Rs 1,000 crore in the construction.

The NPCIL, which had accelerated the construction programme in order to stick to the original 6-year schedule, has been accused by KAYVSS of unapproved design changes in the construction of the reactor building as well as delayed and incorrect reporting of the accident. The project, to eventually have a total capacity of 1,410 MW at the total investment estimated at Rs 2,275 crore -- up from Rs 730 crore when the project was planned in 1987 -- has been delayed due to shortage of water and electricity.

The movement has received a boost from the Goa chief minister, Wilfred de' Souza, who says that his state was not consulted before the project was sited 22 km from its border. KAYVSS activist S R Pickle, former president of the Karwar Municipal Council, says that the project violates the Atomic Energy Commission's own site selection criteria, being in the midst of tropical rainforests: the 250 sq km Anshi bioreserve and the 834 sq km Dandeli wildlife sanctuary.

Says Dhirendra Sharma, convener of the Delhi-based Citizens for a Sane Nuclear Policy, "The quit Kaiga movement, is the strongest and most focused protest against the nuclear establishment in India. The nuclear lobby will find it hard to defend its high claims of a failsafe system in the light of the accident."
Related Content