Scheme for tribalfolk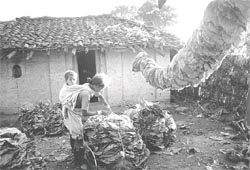 the tribal community of Bastar district of Madhya Pradesh will be involved in a scheme to process minor forest produce. With an estimated expenditure of Rs 16 crore, the scheme will provide employment opportunities to the tribals who will be involved in processing, marketing and transportation of minor forest produce. Besides this, there are also plans to promote horticulture and animal husbandry among the people.

Under the scheme, around 700 self-help groups of tribal people will be formed and each group will be granted credit support of Rs 2.75 lakh to carry out processing activities. Preparations are already underway to erect sheds in 90 market places for collection of minor forest produce.