Tea break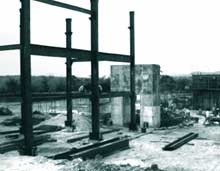 even as it scrambles to enforce internationally recognised standards for its agricultural exports, Sri Lanka has requested for a six-month extension of the eu 's new food hygiene rules on imports, to be effective from January 1, 2006. Tea, the country's top agricultural export, is expected to be the worst hit, as most factories are yet to meet the new standards. The new eu legislation includes the application of Hazard Analysis and Critical Control Point (haccp) -based procedures throughout the food production chain. These procedures are the World Trade Organisation's quality control regulations for trade in food products.

After the eu announced its new rules, many Sri Lankan companies began moves to upgrade their factories, but soaring energy and wage costs and new taxes began to hurt their bottom lines soon. The situation has to change for the tea exports to survive, warns Niraj de Mel, chairperson of state-owned Sri Lanka Tea Board: "Our tea factories will have to be compliant for our exporters to buy at the Colombo auctions, because importers will insist only haccp- certified teas can be bought.' Over 550 tea factories are yet to initiate any action towards attaining haccp standards, says the Colombo Tea Traders' Association annual report, released recently.

However, there was some consolation when the government recently announced in parliament the establishment of the Sri Lanka Accreditation Board to maintain high standards of exports; the board will provide internationally recognised certification to export products. Currently, the only certification of standards is the Sri Lanka Standards Institute's (slsi's)sls quality mark, only accepted locally.

Tea trade officials say the government and the tea industry have also been lobbying the eu to extend the deadline for enforcing the new rules. This might happen, as other major tea producers and exporters, India, Kenya and Indonesia, also say they need more time to comply with the standards.
Related Content