Food Safety in Pakistan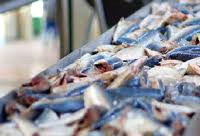 Over the last few decades, the question of ensuring adequate food safety standards has evolved into a much more complicated problem with a series of interconnected factors to be considered. The evolution of science and technology such as the development of high precision analytical equipments and improved agricultural and preservation techniques have made it possible to obviate the manifold safety hazards. However, on the other hand, some of the modern scientific practices such as increased usage of chemicals and other additives have also introduced such deleterious changes in the entire food supply chains which were never envisaged in the entire history. Moreover, various other factors such as increasing population, global recession, rising media base and consumer awareness have added many newer dimensions to the food safety issue.
According to the World Health Organization (WHO), there are five principles of food safety. These include preventing contaminating food with pathogens spreading from people, pets, and pests; separating raw and cooked foods to prevent contamination; cooking food for appropriate length of time and temperature to kill pathogens; storing food at a proper temperature; and using safe water and raw materials. One look at these principles is sufficient enough to confirm that by and large they are not followed in Pakistan.
Despite the probable extent of foodborne disease, Pakistan has no clear articulated written policy on food safety. At present, most of the existing food laws deals with production, distribution and food supply. Like other developing countries, Pakistan has a very basic food system with multiple issues such as fundamental differences in agency mission, lack of skilled personnel and efforts lagging in the development of new technologies for food safety.
Apart from these basic food safety regulations, there are many other law enforcing and regulatory bodies that are working directly and indirectly in correlation with the concerned issue. By and large, the government relies heavily on the Codex Alimentarius standards and guidelines developed jointly by the FAO and WHO for setting and revising its requirements for labeling, packaging, food additives, pesticides and imported food products. Food standards which are specified by the United States Food and Drug Administration (USDA) and Food and Drug Association (FDA) are also used for certain products.
Furthermore, Government of Pakistan is committed to compliance with the WTO Agreement on the Application of Sanitary and Phytosanitary Measures (SPS Agreement) since 1995 but Pakistan is required to revise their SPS control system to ensure that it complies with the requirement. A SPS measure is a control activity undertaken by Government to ensure food safety, or to protect animal or plant health.
There is ample evidence that a significant proportion of the agro-food products consigned to domestic and international markets are in fact not compliant with animal and plant health, and food safety standards. A study by the Grain Quality Testing Laboratory of the Agricultural Research Council shows that some 26 percent of samples of plant foods had levels of pesticides or aflatoxins in excess of accepted limits and at least 25 consignments per annum of Pakistani plant products are rejected by the SPS control authorities in the EU. In addition Pakistan has suspended exports of fishery products to the EU, due to difficulties in meeting the EU food safety requirements.
Therefore in Pakistan, it is apparent that there is a systemic failure of the SPS control system. The controls are not effective in preventing dangerous products from being consigned to market, thus presenting risks to human health, animal welfare and the economic interests of farmers. This failure undermines export performance, and also impacts on national consumers and the livelihoods of farmers supplying the domestic market.
Moreover, government agencies such as the Customs Department and Plant Protection and Quarantine (PPQ), Pakistan Council of Scientific and Industrial Research (PCSIR),National Institute of Health (NIH), Pakistan Agriculture Research Council (PARC) and Pakistan Council for Research in Water Resources (PCRWR) are also working for the focal point of achieving food safety objectives in their respective premises. In the presence of so many agencies and available regulations, it is however a harsh reality that the prevailing situation of food safety and security standards in the country is dark and dismal.
Laws Dealing with Food Safety in Pakistan
In addition, Pakistan does not have an integrated legal framework but has a set of laws, which deals with various aspects of food safety. These laws, despite the fact that they were enacted long time ago, have tremendous capacity to achieve at least minimum level of food safety. However, like many other laws, these laws remain very poorly enforced. A brief overview of these laws is given below:
1. Pakistan Pure Food Laws (PFL), 1963:
The PFL is the basis for the existing trade-related food quality and safety legislative framework in the country. It covers 104 food items falling under nine broad categories: milk and milk products, edible oils and fat products, beverages, food grains and cereals, starchy food, spices and condiments, sweetening agents, fruits and vegetables and miscellaneous food products. These regulations address purity issues in raw food and deal with additives, food preservatives, food and synthetic colors, antioxidants, and heavy metals.
2. The Pure Food Ordinance, 1960:
The Pure Food Ordinance, 1960 consolidates and amends the law in relation to the preparation and the sale of foods. All provinces and some northern areas have adopted this law with certain amendments. Its aim is to ensure purity of food being supplied to people in the market and, therefore, provides for preventing adulteration. The law prohibits any person to mix, color, stain or powder any food, if the mixing involves violation of prescribed rules or is likely to make the food injurious for health. The prescribed rules set standards for coloring, preservatives, flavoring compounds, antioxidants, stabilizers, anti-caking agent, non-nutritive constituents, and metals. The law also prohibits sale, preparation, manufacture, import or export of such food for human consumption, which is unsound, unwholesome, or injurious to health, in addition to misbranded food items.
There are four criterion adopted by the law to ensure purity of food:
It prohibits manufacturing/preparation or processing of such food, which is likely to be unsafe for human consumption, e.g. any food which can cause food poisoning;
it prohibits import, export or sale of unsafe food;
sets out certain hygiene standards;
provides for inspection and laboratory analysis of food samples according to a set criterion.
The law is not uniform in all areas. Even penalties of the same offence vary in provinces. Furthermore, the law is silent about award of compensation or damages to consumers.
The Pure Food Ordinance 1960 does not apply to cantonment areas. There is separate law for cantonments called "The Cantonment Pure Food Act, 1966". There is no substantial difference between the Pure Food Ordinance 1960 and The Cantonment Pure Food Act. Even the rules of operation are very much similar.
3. Pakistan Hotels and Restaurant Act, 1976:
Pakistan Hotels and Restaurant Act, 1976 applies to all hotels and restaurants in Pakistan and seeks to control and regulate the rates and standard of service(s) by hotels and restaurants. The sale of food or beverages that are contaminated, not prepared hygienically or served in utensils that are not hygienic or clean is an offense under section 22(2). The act neither specifically mention right to consumers to lodge a complaint not prevent either any person to address a complaint. Moreover, like other food laws, it does not provide for compensation to consumers in case of damages.
4. The Pakistan Standards and Quality Control Authority (PSQCA) Act, 1996:
The Pakistan Standards and Quality Control Authority, under the Ministry of Science and Technology, is the national standardization body. In performing its duties and functions, PSQCA is governed by the PSQCA Act, 1996. PSQCA is a member of International Organization for Standardization (ISO) and is the apex body to formulate or adopt international standards.
PSQCA also serves as:
Focal point for national, regional and international organizations & institutions such as ISO, IEC, Codex Alimentarius and WTO.
National Enquiry Point (NEP) for WTO Agreement on Technical Barrier to Trade (TBT).
Introduce measures through standardization regarding consumer safety and health.
Establish procedure to conformity assessment compliant with national & international standards.
PSQCA standards are voluntary and available to the public. Their implementation depends on adoption by concerned parties. However, a Pakistan standard becomes binding if it is stipulated in contract or referred to in legislation or made mandatory by specific orders of the Federal Government. PSQCA has the mandate to inspect and test products and services, including food items, for their quality, specification and characteristics during use, and for import and export purposes.
Institutional Mapping
In Pakistan, controls have remain organized on the basis of commodity groups (such as plant, livestock, fish) reflecting functions of Government departments. There are several different federal ministries and bodies concerned. Corresponding legislation is largely linked to the duties of the organization.
Table: Ministries and Institutions concerned with the food safety in Pakistan
Organizations

Main areas of Responsibility

1. Ministry of National Food Security and Research:
In October the Pakistan government created the Ministry of National Food Security and Research. The new Ministry is still not fully functioning, but is expected to take on agricultural plant and animal health regulatory responsibilities in January 2012.

2. Ministry of Food, Agriculture and Livestock:
The ministry is mainly responsible for policy formulation, economic coordination and planning in respect of food grain, Agricultural & Live Stock. Moreover, this Division is actively involved in inspection, grading analysis of food grains, agriculture produce, and livestock, poultry and fisheries.

Marine Fisheries Department

Food safety conditions for exported fishery products, under Fish Hygiene and Quality Control Rules of 1997

Animal Husbandry Commissioner

Chief Veterinary Officer, disease surveillance and control; epidemiology, drugs and vaccines and dairy sector

Animal Quarantine Department

Animal health conditions for import and export; meat inspection for exported meat/casings. Controls at border inspection posts. Under Animal Quarantine (Import and Export of Animal Products Ordinance, 1979

National Veterinary
Laboratory

Disease surveillance; veterinary drug testing; vaccination quality and residue testing

Department of Plant Protection

Import/export controls at 26 border inspection posts for plant pests/diseases. Operates under Plant Quarantine Act 1976. Responsible for authorisation of pesticides (Pesticide Ordinance 1971)

Grain Quality Testing Laboratory

Sampling and testing for import and export of grains (and other foods); pesticide residue & aflatoxin testing

National Animal and Plant Health Inspection Service
(NAPHIS)

"Special programme for the strengthening of SPS facilities and quality inspection services in compliance with WTO - Establishments of National Animal and Plant Health Inspection Services". Investigation and implementation of mechanism to coordinate SPS controls. Draft bill foresees NAPHIS to be responsible for development of policy, initiate legislation, and ensure efficient enforcement.

3. Ministry of Science and Technology:
The Pakistan Standards and Quality Control Authority, under the Ministry of Science and Technology, is the national standardization body. It is responsible for enforcement of standards and to inspect and test products and services, including food items, for their quality, specification and characteristics during use, and for import and export purposes.

Pakistan Standards and Quality Control Authority

Sampling testing and certification of c.51foods against Pakistani standards under PSQCA Act of 1993

4. Ministry of Health:

National Institute of Health

Codex Committee; communication with provinces on food safety

5. Ministry of Commerce:
Pakistan generally follows Codex rules for food additives and preservatives. The Ministry of Commerce updates its list of importable food additives based on guidance received from Codex. Pakistan also follows Codex standards regarding vitamins in food products. The Ministry of Commerce regulates the importation of food colouring. These regulations are reviewed and updated annually.

The Customs Department

Its primary function is to ensure that imported food meet Pakistan's labeling and shelf-life requirements, and they are not on the list of banned items and are assessed the appropriate import tariffs.

6. Provincial Governments:

Department of Health

Food safety in retail/catering and processing establishments for national market; monitoring of water supplies

Department of Plant
Protection

Plant pest & disease surveillance; control on use and distribution of pesticides

Livestock/Dairy
Departments

Meat & dairy inspection at farm/ slaughterhouse/ dairy; poultry and eggs inspection at producer level

7. Other Institutions:

Pakistan Council of Scientific and Industrial Research (PCSIR)

Evaluation of Locally Available Raw Materials; Process and Product Development; Investigative Analysis and Import substitution; Analytical and Testing Services; Quality Control Services to the Exporters; Biotechnology, Food Technology and Fermentation

Pakistan Agriculture Research Council (PARC)

Pakistan Agricultural Research Council (PARC) is the apex agricultural research organization at the national level. Its main objective is to strengthen Pakistan's agricultural research system, comprising the federal and provincial components.

Pakistan Council for Research in Water Resources (PCRWR)

The PCRWR is mandated to conduct, organise, co-ordinate and promote research in all fields of water resources for supplying good quality drinking water for human, livestock, wildlife, and for irrigation of agriculture crops as well as for industrial use.

Consumer Rights Commission of Pakistan (CRCP)

It is the first national consumer organization in the country, which approaches the issue of consumer protection in comprehensive and holistic terms. Its vision and strategies have significant cross linkages with both market practices and issues of governance.
Related Content