World wind energy report 2012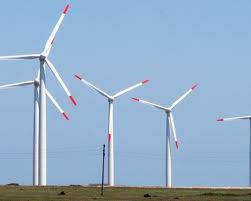 India is the third largest market for new wind turbines worldwide, adding 2,5 GW according to this report released by World Wind Energy Association.
100 countries worldwide now produce electricity with wind power. So far, it's a boom that has mainly occurred in Asia, North America and Western Europe. Now, Eastern Europe and Latin America are getting involved. Last year, more wind turbines were erected than ever before worldwide, according to statistics released today by the World Wind Energy Association (WWEA) in Bonn, Germany. According to the organization's World Wind Energy Report 2012, last year wind turbines with a total energy potential of 45 gigawatts (GW) were constructed internationally.
See Also
Report: India wind energy outlook 2012.
Feature: 30 years of policies for wind energy.
Opinion: Offshore Wind Energy Policy 2013.
Report: Fanning an alternative.
Report: Reassessing wind potential estimates.
Report: Technology roadmaps: wind energy.
Report: Greening the wind
Report: Power utilities oppose hike...
Related Content