The emissions gap report 2013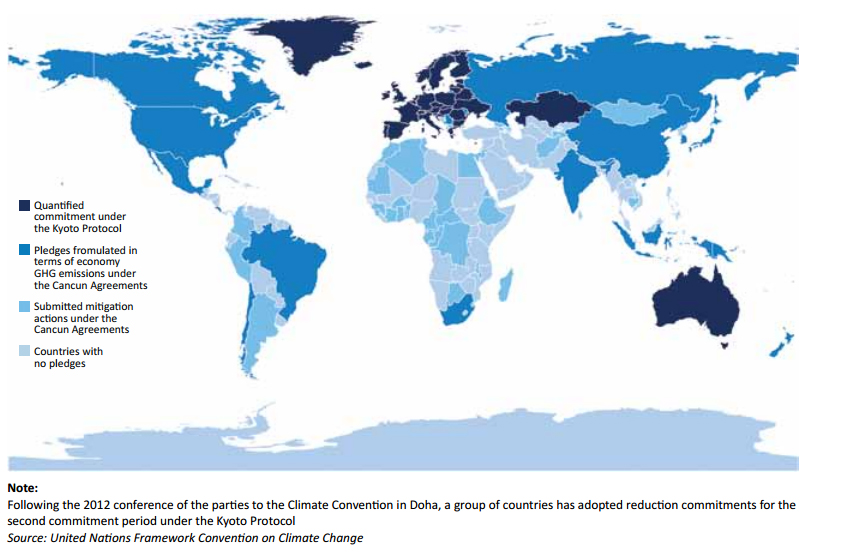 Should the global community not immediately embark on wide-ranging actions to narrow the greenhouse gas emissions gap, the chance of remaining on the least-cost path to keeping global temperature rise below 2°C this century will swiftly diminish and open the door to a host of challenges.

The Emissions Gap Report 2013-involving 44 scientific groups in 17 countries and coordinated by the UNEP is released as leaders prepare to meet for the latest Climate Change Conference of the Parties in Warsaw. It finds that although pathways exist that could reach the 2oC target with higher emissions, not narrowing the gap will exacerbate mitigation challenges after 2020. This will mean much higher rates of global emission reductions in the medium term; greater lock-in of carbon-intensive infrastructure; greater dependence on often unproven technologies in the medium term; greater costs of mitigation in the medium and long term; and greater risks of failing to meet the 2° C target.
RELATED CONTENT
Related Content