While Delhi chokes, other cities also get a whiff of toxic air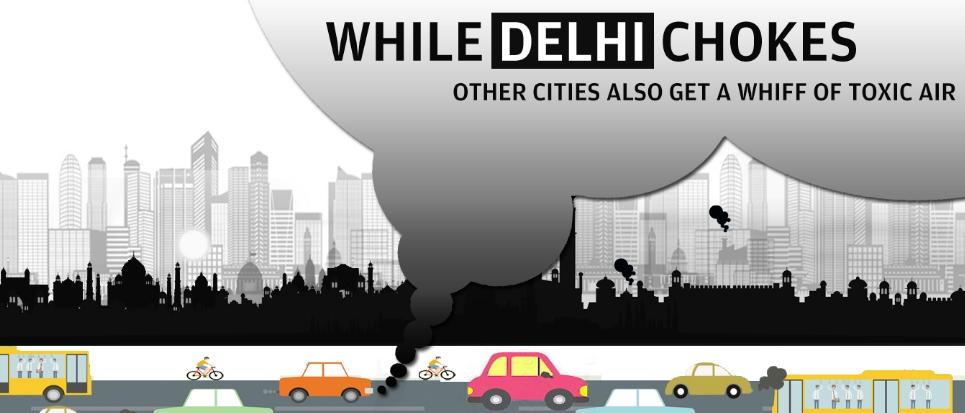 Air pollution has been Delhi's persistent enemy. It rears its head at the onset of winter when heavy smog envelopes the national capital, reducing visibility and causing physical discomfort. While firecrackers and burning of crops in neighbouring states worsen the quality of air that's already toxic, meteorological conditions make the air thick and stagnant, hence trapping the pollution close to the ground.
As Delhi chokes on bad air, the rise in air pollution in other Indian cities is equally disconcerting. The analysis of the Central Pollution Control Board's data since 2002 showed that all major cities in north and central India— Gwalior, Kanpur, Ludhiana, Gwalior and Surat—have recorded higher pollution rise in percentage terms between 2002 and 2014 as compared to Delhi.
Related Content