Highest CO2 emitting power plants in the world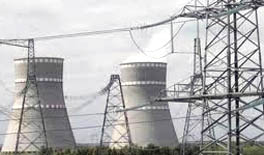 According to this database on global carbon emissions prepared by the Centre for Global Development (CGD), NTPC has moved up the list of highest carbon dioxide emitting companies globally from seventh position in 2004 to sixth now.
Carbon Monitoring for Action (CARMA) is a database containing information about the carbon emissions of over 60,000 power plants and 20,000 power companies worldwide. Power generation accounts for 40% of all CO2 emissions in the United States and about one-quarter of global emissions. CARMA is the first global inventory of a major, emissions-producing sector of the economy. The objective of CARMA.org is to equip individuals with the information they need to forge a cleaner, low-carbon future. By providing complete information for both clean and dirty power producers, CARMA hopes to influence the opinions and decisions of consumers, investors, shareholders, managers, workers, activists, and policymakers. CARMA builds on experience with public information disclosure techniques that have proven successful in reducing traditional pollutants.
See Also
Feature: Death knell sounded for dirty carbon credits from coal.
Feature: Ash flies in the face of power plan.
Opinion: How India is getting gas and coal policy wrong.
Report: Baseline CO2 emissions from the power sector.
Report: Calculating CARMA.
Report: CO2 baseline database for the Indian power sector.
Report: Electricity sector crediting mechanism based on a power plant emission standard.