Storm over fishing rights on lake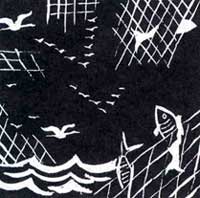 THE GRANT of fishing rights on Haleji Lake, Pakistan, to a contractor has stirred up a hornet's nest and a group of environmentalists gone to court wanting the award to be invalidated. The group says organised, large-scale fishing in the lake will disturb the large number of migratory water fowl that visit the lake annually.

On August 22, 1992, the Karachi Water and Sewerage Board (KWSB) issued a fishing permit to contractor H G Mohammad through an open auction. The award overturned a 1977 order of the Sindh government prohibiting the grant of fishing rights on the lake. The KWSB also overstepped its authority in this case as the lake is under the administration of the Karachi Development Authority (KDA), which has to protect it from such auctions and preserve it as a sanctuary for wild fowl.

The petitioners, led by an active group of environmentalists group called the Society for the Conservation and Protection of Environment, say that Haleji lake is a wildlife sanctuary under law and a "threatened, endangered part of the national heritage" under the Sindh Wildlife Protection Act.

The lake is also important because it is the final destination of water fowl coming from Siberia via Kazakhistan, India and Sindh, a route called the Indus flyway. There are other conventions which protect the lake as well, such as the Ramsar Convention on Wetlands of International Importance, which deals with the protection of water fowls and wetlands, and to which Pakistan is a signatory.

The Sindh government had decided in 1975 to stop fishing on the lake and develop it as a water fowl reserve. It now remains to be seen if one arm of the state can enforce decisions taken by another.
Related Content