UN sanctions block teak trade with Cambodia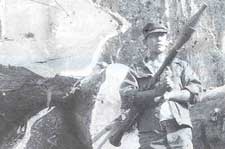 THE RADICAL Khmer Rouge has won enough seats in the May 1993 Cambodian elections to pose a definite threat to the newly elected Norodom Sihanouk government. But to sustain its success, the Khmer Rouge has ensure its teak trade with Thailand - a major source of its income - gets restored.

The Cambodia-Thailand border was closed on January 1 this year after UN announced economic sanctions against the Khmer Rouge. Thai interior minister Chavilit Yongchaiyud even requested that the border with Cambodia be reopened to facilitate movement of logs, processed wood, equipment and personnel, but the Thai Cabinet voted against it.

A Thai National Intelligence Agency report estimates that "business dealings with Thailand have so far earned $106 million" for the Khmer Rouge communists of Cambodia. This sum could increase to $1 billion if UN sanctions against the Khmer Rouge are lifted and Thailand reopens its border checkposts. The earnings are anticipated from Thai logging companies including one owned by the Bangkok government. According to a Thai interior ministry release, 27 Thai companies have obtained logging concessions in Cambodia. Meanwhile,Thai logging companies received approval in April 1992 to log and import 318,000 tonnes of teak from Myanmar reportedly following large concessions Thai companies received from the military government in Rangoon. Thailand needs about 8 million cubic metres of wood per year, but domestic felling is banned because of severe soil erosion and floods.

In Myanmar too, severe deforestation is reportedly taking place to profit from the heavy teak export trade. The voluntary green agency, Friends of the Earth, estimated in 1990 that the country is losing about 800,000 ha of forest land annually. But the earnings from timber export is Myanmar's main source of foreign exchange and the government's target from this sector for 1993 is $151 million.