Bitter battle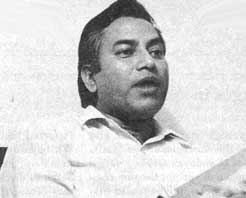 A report by a scientist claiming Indian chocolates are deliciously dangerous because they contain excessive cancer-causing nickel has sent the manufacturers to court and set off a panic among consumers. Not surprisingly, in the nasty slanging match that has followed, the manufacturers and M C Saxena. seem to be quoting only portions of studies that suit them. Although Saxena's startling report was first published about a year ago, the Delhi press and a voluntary agency, Mahila Daksta Samiti, raised a brouhaha only now.

While Saxena, executive director of the Environmental Research Laboratory, Lucknow, alleges that a 40-gm Indian chocolate bar may have upto 1380 micrograms of nickel, a known carcinogen, the chocolate manufacturers insist "there are no safe limits prescribed anywhere in the world." Saxena claims the safe limit for nickel is as low as four micrograms per bar and that the harmful substance, which he says is used as a hardening agent, comes from vanaspati (hydrogenated vegetable oil).

Indian Confectionery Manufacturers' Association president and market leader Cadbury vice president T V G Krishnamurthy insists that Indian chocolates just do not use any vanaspati because they are forbidden. "The products with vanaspati are confectioneries, and not chocolates," Krishnamurthy says, adding there are no safe limits for nickel in chocolate as it is found naturally as a trace element in cocoa and butter. Kailash Vyas, managing director of Amul, says that they do not use any hardening agents. "Our chocolates melt at body temperature and that is the way a good chocolate should be."

The International Registry on Potentially Toxic Chemicals and the World Health Organisation's report on environmental health criteria refer to US Food and Drug Administration studies of 1984 that found "foods highest in nickel included nuts, legumes, items containing chocolates, canned foods, and grain products." The report says nickel levels in cacao products and nuts may be as much as 9.8 mg/kg and that consumption of the element through various food items in Europe and USA may be upto 800 micrograms/day for the normal adult.

The report also says: "Inhalation is an important route of exposure to nickel and its salts in relation to health risks. Nickel absorption from the gastro-intestinal tract is poor ... There is a lack of evidence of a carcinogenic risk from oral exposure to nickel, but the possibility that it acts as a, promoter has been raised." On the other hand, according, to the report, "there is evidence of a carcinogenic risk through the inhalation of nickel metal dusts and some nickel compounds."

The manufacturers admit panicky consumers are avoiding chocolates and they are trying to persuade the health ministry to support them. The samiti has given a memorandum to Prime Minister P V Narasimha Rao that seeks to prevent "feeding poison to our children with our own hands". Are we? Or, are our ears being poisoned?
Related Content