The great hunger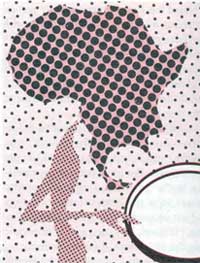 THE heads of states in Africa attending the Third Presidential Forum on Utilisation of Science and Technology for Development in Kampala, Uganda, on July 24, will deal with unpalatable facts and information on the continent's food production and nutritional status.

According to an advance press release from the Nairobi-based randforum (Research and Development Forum for Science-Led Development in Africa), which is convening the meeting, 1 out of every 3 people in Africa is undernourished. randforum says that for 33 per cent of Africa's population, the daily calory intake is below the minimum accepted per capita intake of 2,300 kilocalories.

The number of undernourished Africans since 1975 jumped from 101 million, to fluctuate between 168-300 million within this decade. It is estimated that nearly 2.5 million out of the 4 million Africans who die before they are 5 suffer from acute malnutrition. There were more than 27 million underweight African children in 1990, and this disturbing figure may increase to 36 million by ad 2005 if the present trend persists.

The situation remains a matter of life and death for Africa even when participants arrive in Kampala for the 2-day meeting to discuss the "Strategic Framework for Food and Nutritional Security in Africa, 1995-2005". The issue is not only a question of Africa's self-sufficiency and political prudence, but for other priorities essential for its sustainable economic growth and social development.
Related Content