China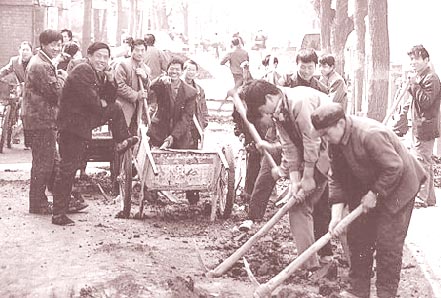 Fed up with complaints about polluted water bodies and dirty open spaces along urban rivers and lakes, the municipality of Beijing launched an expensive, all-out renovation and cleaning project, reports China Daily . A special brigade of 98 people has been recently formed to strengthen the management of the capital's urban waterways.

Members will spruce up waterways for tourists, oust illegal swimmers and patrol the area to prevent vandalism. The brigade was formed on the same day the Beijing Municipal Managerial Regulations for the Protection of Urban Rivers and Lakes was initiated. The regulation was passed in late June at the 11th session of the Standing Committee of the 11th Beijing Municipal People's Congress.

"Forming a new mechanism fully funded by the municipality at the time of government streamlining fully displays Beijing's decisiveness,' said Wang Mingzhou, an official with the Beijing Municipal Water Conservancy Bureau. Yue Fuhong, vice-mayor of Beijing in charge of water conservancy, said the brigade should maintain the good work Beijing did to renovate its urban waterways.

One goal is to transform irrigation canals, often called "ditches,' into tourist attractions, enabling people to enjoy the city's scenery by boat. The brigade will patrol Beijing's urban waterways via land and water to check for pollution, facility damage, swimming and other illegal activities. "The task might not be easy, but we will try our best,' said Liu Liansheng, head of the brigade.
Related Content