Pesticide pro for green job, Malaysia lifts ban on herbicide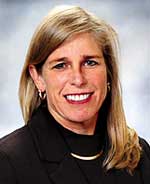 Pesticide honcho for top green job
A former president of a pesticide manufacturing company has been nominated as a regional head of the US Environmental Protection Agency. In the second week of October, Elin D Miller, former president of the North American division of Arysta LifeScience was named to head EPA's Region 10, based in Seattle.

She will now direct a regional operation that covers everything from water quality to toxic cleanup and pesticide safety. She will oversee environmental protection and pesticide safety in Washington, Oregon, Alaska and Idaho. Currently Miller is a consultant and is expected to start work with EPA on October 30. Arysta was in news recently when the company lost its bid to register methyl iodide, a carcinogen, as a replacement for the fumigant methyl bromide. Although she is not completely unknown to environmental and business groups her credentials have made some environmentalists wary.

"It doesn't bode particularly well for her taking a strong stance on improving protections,' says Carol Dansereau, director of the Farm Worker Pesticide Project, an ngo working on pesticides and farmworker rights in Washington. In a statement she released herself, Miller says: "The best solutions to difficult challenges are those developed locally and collaboratively, with all parties actively engaged in the process.'

Pesticide industry sources praised Miller as being smart and even-handed, with regulatory experience. "The people in government I know that worked for her had a lot of admiration for her, because she took off her industry hat when she went in and went to work there,' says Jay Vroom, president of CropLife America, a group representing the pesticide industry.

Malaysia lifts ban on herbicide
Malaysian public health groups are outraged by the ministry of agriculture and agro-based industry's recent decision to temporarily lift a ban on paraquat, a herbicide. This law will be effective from November 1. The Malaysian government claims that the ban has been lifted, "following appeals from farmers and manufacturers to look at the greater uses of the herbicide'. The pesticide control division under the agriculture ministry banned the weed-killer in 2002 for its adverse effects on health. But brands like Syngenta's Gramoxone, which were already registered, had been given a November 2007 deadline for a phase-out. The current lifting of the ban now makes it redundant.

The lifting of the ban is at the moment contingent on further investigations. "We want to extensively study parquat before the set date for its total ban in November next year,' said Pesticide Control Division director, Nursiah Tajul Arus. "The agriculture department wants to review its effectiveness on various plants and cash crops. If it is proven that paraquat's usefulness outweighs its negative impact, we may have to review its usage,' she adds. The pesticide board is currently allowing registration of paraquat for all crops, ostensibly to facilitate the study.

"Paraquat causes a number of problems to plantation workers and farmers including severe illness and death,' says Josie Fernandez, consultant for health and environment, Federation of Malaysian Consumers Association. A 2002 study of the National Poison Centre proves this.

"It is lamentable that the government has taken a step back,' says Sarojeni V Rengam, executive director, Pesticide Action Network Asia and the Pacific adding: "...industry has been putting pressure on the authorities to repeal the ban. It should have taken effect in 2005, but the phase-out period was extended to 2007 after appeals by industry,' she adds. Which puts the November deadline in perspective.