Deadly mettle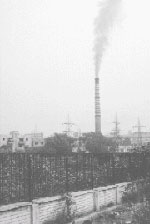 A s early as 1979, a working group, established by the government of India to review problems related to heavy metal pollution, recommended an Integrated Environmental Programme on Heavy Metals ( iephm) project to be coordinated by the late C R Krishna Murti. The group's report was published in 1991. The warning bell sounded. But soon, all was forgotten (see box: A caution unheeded ).

Then came the Indian Council of Medical Research ( icmr) report in 1993, followed by another in 1996 ( icmr reports on food contamination, 1993, and 1996 ). The icmr reports seconded what Murti had to say: heavy metals are present in excess in the air, water and soil and they have severe detrimental effects on all life forms. But two decades since the first warning, these reports have only gathered dust.

Unlike organic pollutants, heavy metals are indestructible poisons. Even a small dose can disrupt the body's normal metabolic functions. But the ministry of environment and forests ( mef ), the ministry of health ( moh ), ministry of industry and the ministry of agriculture ( moa) are hardly concerned. Let alone take joint action to tackle the problem, most of their time is spent on passing the proverbial "buck'.

Says S D Makhijani of the Central Pollution Control Board ( cpcb), which is under the mef , "There are so many industries in Delhi, it is difficult to keep a tab on all of them. We have neither enough staff nor funds to check them all.'

Speaking for the moh, K L Radhakrishnan, secretary, Prevention and Food Adulteration ( pfa ), says, "Heavy metal contamination in food is definitely a problem but for reasons unknown, the moh has not taken it on its agenda.' Adding fuel to the fire is A K Dikshit, senior scientist at the Indian Agricultural Research Institute, Delhi, under the aegis of the moa : "Even if heavy metals are present in agricultural products, it is not in our mandate to monitor them.' So who is responsible for these metals anyway?

Heavy metals are a group of 19 elements which have many similar chemical and physical properties and are remarkably different from the remaining 97 known metals. Among the 19 heavy metals, lead, cadmium and mercury do not have any biological significance or beneficial use and are known to be extremely toxic. Other toxic metals of concern are chromium, copper, manganese, nickel, tin and zinc. Once dispersed in the biosphere, these metals cannot be recovered or degraded. Hence, environmental effects of metal pollution tend to be permanent (see chart: Heavy metals can reach anywhere! ).


HEAVY METALS CAN REACH ANYWHERE!

1.
Drinking water: Delhi
2.
Leafy and non-leafy vegetables, Cereals, Pulses, Spices: Punjab, Rajasthan, Gujarat, Calcutta
3.
Infant formula: 24 brands from Karanataka, Andhra Pradesh, Maharashtra
4.
Cow and buffalo milk: Punjab
5.
Cooked food: Rajasthan, Gujarat
6.
Vanaspati-brands like Dalda, Sunflower, Chanda: Different manufacturers
7.
Human blood: Delhi, Mumbai
8.
Canned food-mango, pineapple, tomato, fish,
mutton: Different industries in India
9.
Toys
10.
Cigarettes: All brands
11.
Holi colours: Delhi
12.
Soil, water-surface and ground: Andhra Pradesh,
Uttar Pradesh
13.
Air: Delhi, Calcutta
14.
River-Ganga, Yamuna, Sutlej, Chambal, Brahmaputra, Godavari: Delhi, Punjab, Madhya Pradesh, Assam,
Andhra Pradesh