Non-toxic cancer treatment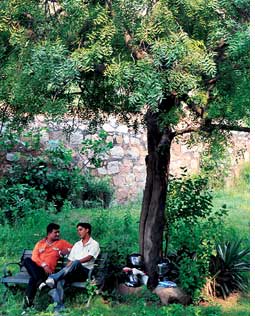 a protein found in neem leaf boosts immune response and helps kill colon cancer cells, said researchers of Chittaranjan National Cancer Institute, Kolkata, and Burdwan University, West Bengal. In the presence of a cancer specific antigen (a type of protein found in human colon cells), the protein in neem works better to rev up production of specific immune cells and subsequent generation of antibodies. They say that the combination of neem leaf protein and the antigen is effective than the antigen alone. According to them, the findings of the research may pave the way for a future cancer vaccine.
Neem leaf is no stranger to the realm of disease research. The roots of the present study lie in a previous research by the same researchers.
Related Content