Draft Notification on river Bhagirathi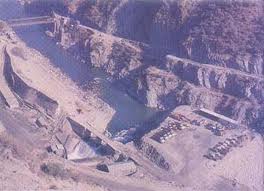 This draft notification by the Ministry of environment and forests declares 135 kms of river Bhagirathi, a tributary of river Ganga, from Gaumukh to Uttarkashi as ecologically sensitive area. The state government is also required to prepare zonal master plans clearly demarcating villages, forests, horticulture areas and water bodies around the two banks of the river.
This is a draft notification, proposed to be notified under Section 3(2) of the Environment (Protection) Act, 1986. Whereas, the River Bhagirathi, a major tributary of river Ganga, originates from Gaumukh at an elevation of 2892 meter. The Bhagirathi flows for a stretch of about 215 kilometer in a steep slope before it joins Alaknanda at Dev Prayag, River travels through a deep and narrow gorge in the majority of its stretch. And whereas, a number of hydro power projects have been commissioned/proposed/under implementation on the river, it is likely that there will be an impact on the ecology, flow and character of the river.
Related Content