For the people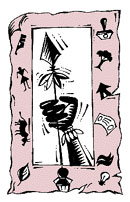 on december 24, 1996, the Provisions of the Panchayat Extension to Scheduled Areas Act, a Central act on tribal self-rule (gram swaraj) was passed. The Act's salient features are:

• State governments would extend provisions of the Panchayat Raj Act to scheduled areas in accordance with the following: state legislation on panchayats shall regard customary laws, social and religious practices and traditional community resource management; villages shall comprise the tribal community and manage its affairs traditionally; every gram sabha (village council) would safeguard and preserve peoples' traditions, their cul tural identity, community resources and the customary mode of dispute resolution.

• Every gram sabha shall approve developmental plans before implementation at the village level.

• Every village-level panchayat must obtain from the gram sabha a certification of fund utilisation for its developmental projects.

• The gram sabha or panchayats shall be consulted before land acquisition for developmental projects and before rehabilitation of affected persons.

• Recommendations of the gram sabha or panchayats is mandatory prior to granting prospective license or mining lease in scheduled areas.

• Prior recommendations of the gram sabha or panchayats is mandatory for granting concession for exploiting minor minerals by auction.

• Planning and management of minor waterbodies in scheduled areas shall be entrusted to panchayats .

• State governments shall ensure that panchayats and the gram sabha are endowed with: powers to enforce prohibition or to regulate or restrict the sale and consumption of any intoxicant; the ownership of minor forest produces; the power to prevent land alienation in scheduled areas and to restore any unlawfully alienated land; the power to manage village markets; the power to control money-lending to scheduled tribes; the power to control institutions and functionaries in all social sectors, and the power to control local plans and resources in scheduled areas.

Much in the spirit of the Bhuria Committee's recommendations submitted on January 17, 1995, the Act gives radical governance powers to the tribal community. However, it does not specify several powers of the gram sabha or the panchayat . For example, the Act is vague about the extent to which local bodies are empowered to decide land acquisition in scheduled areas, a decision which has been under the aegis of the state government. But since the onus of implementing the Act lies solely on the state government, considering the latter's lax record in the past, it is upon local bodies to pressurise respective state governments to deliver the goods.
Related Content