Report of the Comptroller and Auditor General of India on social sector (Non-PSUs) of Government of Delhi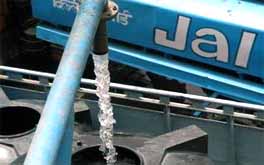 This CAG report on Delhi's social sector tabled in the state assembly exposed the poor provision of public services to the residents of Delhi. It came down heavily on the inadequacy in water supply to the city.
This report of the Comptroller and Auditor General of India (CAG) relates to matters arising from performance audit, thematic audit, Chief Controlling Officer (CCO) based audit of selected programmes, schemes, departments etc and compliance audit of the transactions of Government departments and autonomous bodies in the social sector of the Government of NCT of Delhi. The first chapter of this report provides a synopsis of the significant audit observation followed by a brief analysis of the follow-up on audit reports. Chapter 2 of this report contains findings/observations arising out of the performance audit of sewage management in Delhi and JNNURM. Chapter 3 contains observations on thematic audit of water management in Delhi, patient care facilities in Delhi government hospitals, Delhi Ladli scheme, and Delhi building and other construction workers welfare board. Chapter 4 contains observations on audit of transactions in government departments and Chapter 5 contains observations arising out of CCO based audit of the Directorate of Health Services.
See Also
Event: Anil Agarwal Dialogue - Excreta Does Matter.
Report: Economic survey of Delhi 2012.
Statistics: Delhi statistical hand book.
Statistics: Statistical abstract of Delhi.
Report: State of environment report...
Bill: The Water (Prevention and Control of Pollution) Amendment Bill, 2012.
Report: Performance audit on JNNURM.
Opinion: Why excreta matters.
Opinion: Public private prank.
Related Content