Terms of relief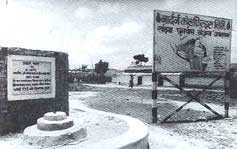 The proposed revision of the coal ministry's rehabilitation package may have raised the hopes of people displaced by coal mining projects, only to shatter them again. Given the reluctance of the state governments to dole out more money for rehabilitation, there is little hope of the proposal coming through.

Details of the revised package, which will soon be submitted for Cabinet approval, are not being disclosed yet, but a senior ministry official reveals it will be "more liberalised and generous". Ministry officials say that as even the existing package has been accepted only by the West Bengal government, "why should this one be accepted?"

Nevertheless, says an official, the rehabilitation package does need to be revised because "with increasing mechanisation in coal mining, providing unskilled and semi-skilled jobs in the mines for the oustees, as per rehabilitation norms, is no longer possible".
Related Content