China bans bicycles, while USA goes back to mud houses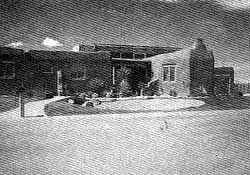 CANTON will soon wear a different look as its commuters abandon the traditional bicycle for other modes of transport. In a dramatic step to ease traffic congestion, Cantonese officials intend to restrict and eventually ban the environment-friendly carrier, the China News Service (CNS) reports. CNS says the plan to crack down on the city's three million bicycles is linked with construction of several major roadways and a subway project.

Meanwhile, in New Maxico, USA, a pink clay used for centuries by native Indians, is the current rage with house-builders in Santa Fe, USA. In addition to its practicality -- it keeps warm in winter and cool in summer -- it is chic. The catch is: It is also expensive. Using adobe pushes the cost of a house 37 per cent above the national average.