TRPs influence television content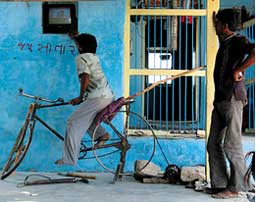 11 pm, any day of the week. Surf Indian news channels and you will find nothing but dramatized crime stories in gory details. If you want to catch up with any news other than crime at this hour, you do not have much of a choice.

This is just one example television rating points or trps influencing the content of television channels in a manner that leaves little choice for viewers. trps measure the viewership of a programme, thus, helping broadcasters to gauge the popularity of programmes, and advertisers to select tv spots.

In December 2007, the Centre for Media Studies, a Delhi-based ngo, concluded its study of how the content of news channels has changed over the years to cover more of crime and entertainment and less of politics and development.This is because most news channels try to adjust news programmes to match the stories that have got good trps, says Prabhakar, head of the media lab at the Centre for Media Studies.