Do it when crops dont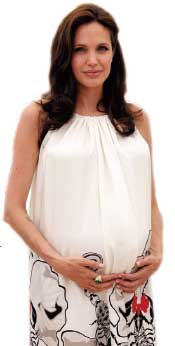 Conceive around December, risk of birth defects is low

ideally it is said a woman should be a mother before she turns 30. This keeps the risk of genetically conceived diseases low. Alcohol intake and smoking are maternal risk factors too and should be avoided. Time and again researchers have confirmed these facts. Now a study highlights the months in which one should not conceive, at least in America. High levels of pesticides in the air and water during the (agriculture) growing season, due to increased pest control efforts, make the months from April to July averse to healthy conceptions.

According to a US water quality assessment study (1991-2002), pesticides were found in most stream water samples and over half of groundwater samples. The monthly concentration of atrazine (weedkiller), pesticides and nitrates were the highest between April and July. Atrazine is banned in Europe but is used in large quantities throughout the US. Taking data from the water assessment report, a team of researchers from Indiana, US, studied the correlation between the presence of pesticides in the water samples and birth defects.

In a research that spread over six years (1996-2002), the team found the impact of agrichemicals not just on mothers who were direct users of the pesticides while working in fields but also on those living close to fields.
Related Content