National mission on strategic knowledge for climate change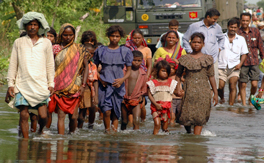 This mission document by Ministry of S&T got in-principle approval by PM's council on climate change. It is amongst 8 missions under NAPCC and is aimed at networking existing knowledge institutions, capacity building & improving understanding of key climate processes and climate risks.
This Mission document is one of the eight National missions which form the core of the National action plan, which seeks to build a vibrant and dynamic knowledge system that would inform and support national action for responding effectively to the objective of ecologically sustainable development. It presents the mission mode actions which have to be accompanied by long-term strengthening of the knowledge system by building human and institutional capacity. And also , creation of awareness and suitable capacity at different levels of government is also important to facilitate implementation of appropriate measures.
Related Content