Rights infringed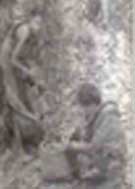 In the face of severe criticism by Union environment minister Kamal Nath, among others, the Madhya Pradesh government has agreed to defer implementation of its new "nistar policy." The controversial move by the Madhya Pradesh government to limit villagers' access to nistar -- concessional supply of forest produce -- rights was reportedly under pressure from the World Bank.

Informed sources say that in order to protect its stake in the Rs 850 crore aid from the World Bank for its forestry improvement project, the state government had agreed to abide by the Bank's diktat that all subsidies and concessions in the form of nistar on forest produce be abolished.

The nistar policy, recently approved by the state cabinet, sought to limit access to nistar rights only to villages located within 5 km from the forests, and that too only if the villagers agreed to participate in joint forest management.

Condemning the move, environmental activist M N Buch says, "Nistar is not a subsidy. It is an equal right to livelihood." If this policy comes through, the worst hit will be the rural and tribal households dependent on forests.
Related Content