Inter-Academy report on GM crops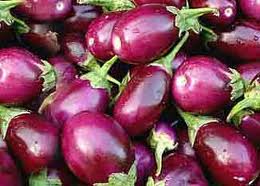 Six top science academies of India endorse the safety of Bt brinjal and recommend the commercial approval of Bt brinjal in India in this report. This report says that available evidences show that Bt brinjal is safe for human consumption and that its environmental effects are negligible. It is appropriate to release Bt brinjal for cultivation in specific farmers' fields in identified states.
In the context of the national debate earlier this year on transgenic crops with special reference to Bt-brinjal, Shri Jairam Ramesh, Minister of Environment & Forests, and Dr. K. Kasturirangan, Member of Planning Commission, expressed their interest in meeting the Presidents of the different National Academies and a few experts to discuss the issue. In pursuance of this suggestion, a meeting was held at the premises of INSA on 19th March. In addition to Shri Jairam Ramesh and Dr. Kasturirangan, the meeting was attended by the Presidents of the three Science Academies and the Academies of Engineering, Agricultural Sciences and Medical Sciences, and officers of the Planning Commission and the Indian National Science Academy and a few experts. In the light of the discussions at the meeting, Shri Jairam Ramesh requested the Academies to provide him and the Planning Commission with a report on the subject of biotechnology in food crops with focus on transgenic crops and on the Biotechnology Regulatory Bill, presently under discussion in the government. This was followed by a letter from Shri Ramesh confirming this request. This letter and the background information were widely circulated among the Fellows of different Academies and their views were solicited. Many Fellows and representatives of Academies sent their comments on the issue. Subsequently, a brain storming meeting was held at INSA on June 1, which was attended by a cross section of Fellows and nominees of the Academies. The meeting involved a few introductory presentations and in-depth discussions. The present document is based on the discussions at this meeting, the written comments given by Fellows and the documents brought to the attention of the meeting by different Fellows. The National Academy of Agricultural Sciences had already prepared a comprehensive set of suggestions on the Biotechnology Regulatory Bill. The document containing them and the other suggestions on the Bill arising out of the discussions in the brain storming meeting referred to above, have already been sent to Shri Jairam Ramesh. The present document concentrates on GM crops in general and on the specific issue of Bt brinjal in particular.
Related Content