Indore walkability study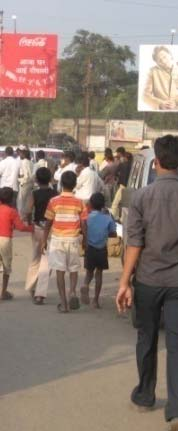 This is a report prepared by EMBARQ on the walkability survey undertaken to assess the pedestrian friendliness of the city of Indore in Madhya Pradesh, India.
With a support from Shakti Sustainable Energy Foundation, CAI-Asia center managed to conduct a walkability study in six Indian cities. The scope includes the following cities: three big cities namely Chennai, Pune, Bhubaneshwar and three smaller but growing cities, Surat, Rajkot and Indore. This study is a follow-up of CAI-Asia's study "Walkability and Pedestrian Facilities in Asian Cities: State and Issues" with support from ADB and other partners.