Time for India to take stock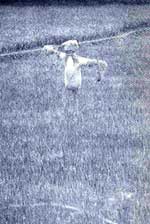 WHEN PETER Sutherland lowered the gavel in Geneva on December 15 to signify the end of the Uruguay round of negotiations on the General Agreement on Tariffs and Trade (GATT), the reaction in India was sharply divided.

While an enraged opposition charged the "economic sovereignty of the country had been sold to the West, the US in particular", the Union government stuck to its view that the new international trade regime would increase the nation's income. Said Union commerce minister Pranab Mukherjee, "The GATT arrangements will add $2-2.5 billion to our export earnings, in addition to their projected growth."

The Uruguay round was significant for India in the context of the Dunkel Draft Text (DDT) that proposed the patenting of seeds and drugs. It is in agriculture that reactions are divided, with several farmers' groups and environmentalists opposing it and scientists seeing it as a challenge, which could even yield some advantages.

Agricultural scientists like C R Bhatia of the Union government's department of biotechnology (DBT) feel under the new GATT provisions on Intellectual Property Rights (IPRs), India could become a major exporter of hybrid seeds.
Adverse effect But others hold IPRs will allow patenting of hybrid seeds and microorganisms and this could adversely affect India's agriculture and agricultural research. Says Suman Sahai of Gene Campaign, "The IPR proposals are a powerful tool to deny the South the biotechnological means to bridge the economic gap with the North."

Agricultural scientist M S Swaminathan told the Parliamentary Consultative Committee on Commerce --the union commerce ministry negotiated for India at the GATT talks--that about 500 million Indians are affected directly by whatever happens to agriculture in the country.

Currently, Indian farmers can conserve part of the harvest for sowing and to sell seeds to each other. According to Sahai, India's annual requirement of seeds is estimated at 600,000 tonnes, of which 62 per cent is met by inter-farmer sales. And, under the National Seeds Policy, improved varieties are constantly supplied to farmers at nominal, onetime charges.

The country's agricultural research centres also depends on the free exchange of seeds and germplasm. K S Gill, vice chancellor of Punjab Agricultural University in Ludhiana, pointed out the free exchange of seeds "has been the basis of international programmes as well." In the early 1960s, free and ready supply of basic genetic material from the Mexico-based International Centre for the Improvement of Maize and Wheat enabled Indian scientists to develop wheat varieties like Kalyan Sona and Sonalika.

It id feared that free retention of seeds and exchange of germplasm would become totally dependent upon the patent-holder and the payment of huge royalties. The Indian government had announced it would go in for the alternative option of an " effectivesui generis protection." But Sahai points out that such alternatives would not work because Western nations would ensure the adjective " effective" was enforced to suit their interests.

"For the time being, we will have to live with the existing framework of GATT", said I K Gujral, the chairperson of the committee. He felt that no nation would be well advised to live outside the global trading system. "But we must go with a far-enhanced negotiating capability in GATT next time."

Some parliamentarians consider the new GATT would benefit India's agricultural R&D. "I wonder how many of our politicians realise the Dunkel proposals will bring the onus of the Indian economy, in the immediate future, on the country's R&D", said P R Kumaramangalam, the former minister of state for science and technology who influenced India's response to DDT over the past two years.

His views were endorsed by many leading scientists and technocrats, who said the country's scientific community had been posed a head-on challenge. Some, like Mangla Rai, additional director general of the Indian Council of Agricultural Research, and Bhatia of DBT, believe the new GATT could offer bountiful opportunities to Indian science.

Said S K Sinha, director of the Indian Agricultural Research Institute (IARI), "We know Africa will import more than 100 million tonnes of foodgrain annually by 2000 AD, principally due to its growing population." Similarly, foodgrain imports by South American countries are expected to rise sharply in the next 15 years. Agricultural scientists argue that by virtue of similar climatic conditions, Indian hybrids will be far more suited to these regions than those bred in Europe.

Protection needed
A strong section of the agricultural scientific community believes a law is now necessary to protect the nation's genetic diversity and related research. Points out Sinha, "The Europeans got rid of a wheat disease that induced a bad smell in flour by using the HD-29 species of IARI without any recognition of our work."

Sinha drew attention to the commercial importance of Basmati, a superior rice variety, in the world market. He apprehended countries like the US and Thailand would take out patents on Basmati. "We have to get our Basmati rice characterised at the DNA level so that we assert its Indian origin, if only to prevent others from patenting it," he says.

Agricultural experts favour a nationally suitable IPR protection system because almost the entire foodgrain and oilseed production system in India depends upon hybrid varieties. These varieties have to be constantly ungraded because each successive cropping suffer a loss of productivity. Says S P Sharma of IARI, "This is because hybrid seeds get contaminated and lose their germination capabilities."

In a bid to enforce IPRs, several multinational corporations (MNCs) are developing hybrids that are useless in successive sowing. Says Sinha, "Even we have such capabilities. We know that a cross between the Kalyan Sona and C2-6 varieties of wheat produces a bountiful first crop and then nothing."

Indian scientists feel the range of varieties that can be produced from existing gene banks in Western countries and their MNCs is limited. Rai is, therefore, certain that "a hunt for fresh genetic resources in the South is just around the corner and we should be better prepared through an extensive IPR system." According to him, the motive is "not to deny free access, but to ensure that it would not be free of cost, as it was in the past."

Scientists dismiss the notion that farmers will find improved varieties too high to afford. Rai gives the example of the sale of improved sunflower seeds that raised crop yield from 5 quintals per ha to 15 quintals per ha. "The farmers were prepared to pay several times more once they were convinced of higher yields." Moreover, he feels competition between seed-breeding firms "would keep the prices from becoming exorbitant."

Swaminathan, Bhatia, Rai and others are certain that systematic IPR protection would be the key to exploit "the great potential of genetic diversity and biotechnological skills present in India."

Nearly 150 hybrid varieties are registered (but not patented) by scientists in India every year. Says Rai, "The Indian breeding programme is one of the strongest in the world. Only in the case of sunflower and maize can hybrids by other countries compete with ours."

"Indian agricultural scientific humanpower is globally regarded as extremely capable," says Swaminathan. "Biotechnology is skill-intensive rather than capital-intensive and the sheer numbers of trained people produced by our high-standard agricultural research institutions implies that we need not be daunted by anybody else's quest for IPRs."
Related Content