2012 environmental performance index and pilot trend environmental performance index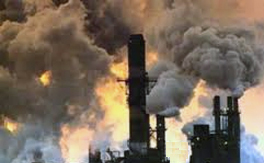 India has been ranked at the 125th in terms of tackling pollution and natural resource management challenges, according to 2012 Environmental Performance Index prepared by Yale and Columbia Universities.
The 2012 Environmental Performance Index (EPI) and Pilot Trend EPI (Trend EPI) rank 132 countries on 22 performance indicators in ten policy categories and two overarching objectives that reflect facets of Environmental Health and Ecosystem Vitality. These indicators provide a gauge of how close countries are to environmental policy goals. The EPI's proximity-to-target methodology facilitates cross-country comparisons as well as analysis of how the global community is doing collectively on each particular policy issue. The pilot trend EPI reflects changes in environmental performance over the period 2000-2010.
See Also
Report: Environmental performance index 2010.
Report: Global forest resources assessment 2010.
Report: CO2 emissions from fuel combustion.
Report: World health report 2010.
Report: Water in a changing world.
Report: World energy outlook 2011.
Feature: Count the natural debt, too.
Feature: Gentle on critical pollution.
Feature: Mining for people.
Related Content