Debt burdened Indonesia bows to World Bank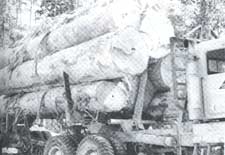 THOUGH the implementation of a structural adjustment programme has yet to be announced by either Indonesia or the World Bank, recent events indicate such a step has already been taken. The 1993-94 Indonesian budget increases total income-tax revenue by 36 per cent and also raises the cost of transport, electricity and essential commodities. Both moves closely follow World Bank recommendations in its 1992 report. Also telling was a subsequent 25-27 per cent hike in oil prices, which means a saving of Indonesian Rp 3,000 billion.

Irrespective of whether these moves represent a structural adjustment, they are deemed a necessary response to serious economic problems created largely by the state's foreign debt. In 1993-94, debt-servicing will account for 44.2 per cent of the national budget, though only 17.1 per cent of the revenue will come from foreign aid. The World Development Report sets Indonesia's foreign indebtedness in 1991 at US $52.6 billion (or $301 per capita), making it the fifth-largest debtor-nation in the world, after Brazil, Mexico, Argentina and India.

The Consortium Group on Indonesia (CGI), formed in March 1992 under the aegis of the World Bank, is an institutional attempt by the global community to coordinate multilateral aid to Jakarta. At CGI's inaugural meeting last July in Paris, Indonesia was given a loan of $4.9 billion, including $1 billion of fast-disbursing assistance. In addition, the Exim Bank provided another $1 billion, boosting total foreign aid to Indonesia last year to $5.9 billion.

What good has decades of loans brought to Indonesia? The country's per capita income remains low at $570 and 27 Indonesians live below the poverty line. Critics of the Suharto government contend that by accepting World Bank hegemony, Indonesia is only ensnaring itself further in the debt trap and paying for it in social and ecological costs.

Indonesian economist Sritua Arief notes Jakarta will not be able to reduce significantly - let alone eliminate - weighed down by continuing payments of debt instalments, interest and fof ongoing transactions. Arief contends the World Bank is mistaken in assuming that increasing foreign investment will enable the country's current transaction deficit to be paid, without excessive dependence on foreign aid. Indeed, Indonesia's balance-of-payments during 1973-90 shows only 22 per cent of the deficit was covered by foreign investment; the rest was paid by foreign aid.

Another economist, Iwan Jaya Azis, argues the only solution to Indonesia's economic woes is to reduce state spending to increase saving. Azis warns, raising taxes, will only further burden the economy and the way to ease the debt load is to use loans to improve national productivity.

Environmental and human rights organisations, such as SKEPHI and INFIGHT, argue Indonesia has demonstrated its capability to employ domestic funds for development and so it should not seek foreign loans because these will ultimately have to be repaid at the cost of the poor and the environment.

NGOs agree that the World Bank's import-based growth strategy will not solve the economic problems of Indonesia, but, instead, may worsen an already bad situation. They contend anti-people policies drive up the crime rate, as for example the weeks of strikes and violence that broke out in West Java following a hike in oil prices. An example cited of environmental damage is the government's decision in June 1992 to rescind its ban on the export of log, sawn wood and raw rattan (a kind of cane). The decision was taken, under the World Bank urging, to improve the country's balance of trade, but it was resisted by environmental groups and Parliamentarians as being detrimental to Indonesian forests.

---Hira Jhamtani is an NGO activist and writer in Indonesia, who specialises in forest issues.