Stratagems vs strategy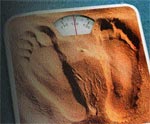 Struggling with non-communicable diseases, the WHO and Food and Agriculture Organisation (FAO) set up a study group in January 2002 to discuss the problem with health and agriculture experts. The result was TRS 916, a technical report. It says that calories from sugar should form 10 per cent of the daily diet; and high intake of energy-rich and micronutrient-poor foods, sugar-sweetened drinks and fruit juices, large portion sizes of food in restaurants and extensive marketing of such foods are some of the causes for obesity.

With TRS 916 in hand, the WHO team started meeting other UN organisations, non-governmental organisations, consumer groups and industries in order to have a global strategy to prevent obesity. The strategy came out in November 2003, and said changing agriculture, fiscal and regulatory policies, strengthening surveillance systems and consumer education can prevent NCDs. Growing more fruits and vegetables, subsiding healthy food and educating people about food were some of the options countries can use to fight obesity, the strategy said.

These suggestions irked several countries and the food and sugar industries. They realised that what they had presumed would be a harmless health policy went much further and hurt their interests. WHO had in 1990 suggested a similar plan, which recommended the kinds of food people should eat. That plan was never implemented, but the new strategy was again raising debates on agriculture policy, subsidies, consumer education, nutrition and marketing. (see chart: Step by step... to healthy world?)

The 192 member countries of WHO were first given time till January 2004 to comment on the strategy and then the deadline was extended till February 2004 because governments wanted more time to study the suggestions. A total of 68 countries including India have now sent their comments on the strategy, which will become a policy if it's endorsed at the World Health Assembly (WHA) (see box: A taste of who's dish).

The strategy's draft, which will be presented at the WHA, was issued on April 19, 2004, but consumer groups allege that it has been diluted. They say a passage urging states to offer incentives for producing, marketing and transporting fruit, vegetables and other healthy food has been deleted and other changes have been made, weakening the policy.
Sugar barons find it bitter
This strategy isn't going to become an international treaty, but big businesses however fear that if they don't act soon the strategy will become a success like the Framework Convention on Tobacco Control. WHO has repeatedly said that food is not tobacco and it wants to cooperate with the industries. But the industries don't want any restriction on intake of sugar and high-energy food.

The US sugar industry is one of the most pampered and powerful in the world. Domestic sugar price in the US has remained three times that of world prices in the last decade. USA's Sugar Act of 1934 restricts imports and ensures that the government stores excess domestic production. Americans pay US $2 billion annually in inflated sugar prices because of this policy. Using its massive profits, the sugar lobby since 1990 has donated more than US $18 million to Democrats and Republicans. It has given US $490,000
Related Content