Tata Steel lease creates a furore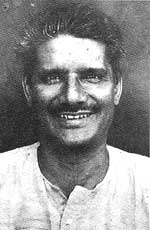 DOES TISCO, also known as Tata Steel, hope to succeed where Germany's Third Reich failed -- to last 1,000 years? So it would seem, going by the statement of Bihar environment and forest minister Sonadhari Singh that the steel giant has taken over West Bokaro Coal Mines on a 999-year lease.

However, if Tata Steel is hoping to sustain itself with minerals extracted in Bihar, the plan may go awry because a comprehensive review of all mining and forest leases in Bihar has been announced by state mining minister Shankar Prasad Tekriwal and Singh.

Besides, Singh says he is determined to bring Tatas and other major mining firms to book for illegally mining forest areas and not carrying out adequate afforestation. Recently, Singh ordered a halt to all mining activities in specified collieries located in Bokaro, Ghatsila, Lohardaga, Piparwar, Karo and Khashmahal -- all in the mineral-rich Chotanagpur valley. Official sources set the area covered by the ban at more than 3,500 ha. The state mines department also has served a warning on Tata Steel to stop alleged sale of coal slurry from its washeries in the west Bokaro colliery area, contending it violates the Mines Act.

Singh contends the mining being carried out in the Chotanagpur areas by Coal India Ltd (CIL), Tata Steel and Hindalco (a Birla aluminium company) violates the Forest Conservation Act of 1980. He accused the Tata firm in particular of illegal mining in about 750 ha and also dumping the overburden on forest land. Singh estimates the total damage to forest property because of illegal mining at Rs 227 crore.

Interestingly, though Chotanagpur forest authorities have filed cases against a CIL manager in Piparwar and a Tata Steel security officer in west Bokaro, the state forest and environment ministry is split over Singh's allegations. Forest and environment secretary K A H Subramaniam commented cryptically: "Wherever there is any violation, it will be dealt with severely." But he refused to comment whether there was a prima facie case against the firms.

CIL and Tata Steel representatives, however, not only deny the charges but are reportedly prepared to litigate should the Bihar government press charges. And, Tata Steel managing director J J Irani is scheduled to take up the matter with chief minister Laloo Prasad Yadav and company officials are hopeful that the chief minister, who "has a good rapport with Irani", would lift the ban on mining.

Though the allegations by Singh and Tekriwal have still to be proved, they have certainly set back the company's plan to be around for 999 years.