Experts call for people oriented conservation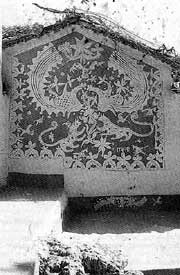 AFTER two decades of Project Tiger, conservationists concede it is impossible to protect simultaneously tigers, trees and people"s livelihood. This was the major conclusion of an international seminar in New Delhi in February to assess the highly publicised project.

Seminar participants identified the lack of local community involvement in protecting national parks as the major drawback in conservation strategy. Officials of the ministry of environment and forests (MEF) admitted the preservation policy has alienated people living in and around the parks and MEF minister Kamal Nath explained why: "Parks can be saved only if the people living around them can benefit from the management of parks."

Besides concern for the disappearing tiger species, attention at the seminar was focussed also on the problems of overpopulation and of unsustainable demands on forests. The World Conservation Union (IUCN) warned that a 50 per cent increase in human population has resulted in the rapid depletion of the tiger habitat and three of eight tiger subspecies in the world are already extinct. Peter Jackson, an IUCN cat specialist, warns unless "exploitation of tiger reserves is halted, the remaining subspecies also will be lost."

The human-animal interface is acute enough to put wildlife management in a crisis state. Biotic pressure and widespread poaching are serious threats in a large part of the 29.7 lakh ha of forest reserved under Project Tiger. Between 1983 and 1989, about 1.17 lakh ha of dense forest in the Project Tiger area disappeared and alarmed forest officials are desperately courting peoples" support.

In the case of national parks, the major cause of public alienation is not the threat from wild animals but the drastic curtailment of forest privileges and rights hitherto enjoyed by local people. Even the MEF status report on Project Tiger concedes, "People are extremely tolerant to wild life," and then notes ironically, "Most surprisingly, the animals are not treated as enemies. Their grudge is diverted towards forest authorities."

Eco-development The bureaucratic solution to this tension came as the already widely criticised concept of "eco-development", introduced in 11 tiger reserves since 1991. The eco-development concept seeks to keep the core area of the reserve free of all human activity but to develop the reserve"s periphery for multiple use by local people. "Give people an alternate source of livelihood and energy and they will stop going to the forest," says S Debroy, a former senior wildlife official in MEF.

Experts at the seminar urged greater flexibility in decision-making and a more broad-based eco-development programme to ensure better site-specific planning. A wide range of rural development programmes was added to the list calling for livestock improvement and pastures and fuelwood plantations around national parks. Suggestions were also made for participatory management involving district development agencies, NGOs and local community representatives.

Non-official participants criticised the manner in which eco-development is being carried on as "ad hoc and inappropriate" and Sachin Sachdeva of the Centre for Environmental Education noted, "It is not that local people do not understand the rationale behind eco-development. But the multi-pronged strategy for their socioeconomic upliftment is a non-starter.

Some MEF officials are not convinced. One forester argued, "If we give benefits to people living on the forest fringe, their demands will grow and they will soon eat up the entire protected area. The remedy, then, may become worse than the ailment."

This concern was shared by even some wildlife enthusiasts, who have been demanding an end to all human activity inside national parks. Ulhas Karanth, a wildlife biologist from Mysore, cautioned against the eco-development scheme, contending, "Experiments in biological resource use should be tried out elsewhere. Do not make the national park the first place of experiment."
People ignored
Though forest officials asserted there is greater community participation in eco-development planning, this was denied by such participants as Rajendra Singh of Tarun Bharat Sangh, a voluntary organisation working in the Sariska national park. "Government-sponsored eco-development is of little use as it is scuttling the freedom of community decision," he said.

Even people living in and around project sites are not consulted. Complained Jagan Gujjar, sarpanch of Kashipura village in Ranthambhor district, "Even though the eco-development project is being implemented in our area, we are not consulted. Soil conservation and irrigation are our priorities, but eco-development is confined only to grass plantations."

It has finally penetrated the obtuse bureaucracy that the total preservation policy has disrupted the livelihood of local residents. The tribals in Palamau are facing the third consecutive year of drought, yet forest laws prevent them from traditional food-gathering practices such as collecting mahua flowers and honey. Even an MEF status report on these tribals concedes, "With no effort for generation of employment and the severe drought condition, it is feared that large-scale indiscipline may result in the reserve."

The relocation policy under eco-development also came in for sharp criticism. "The dismal track record of resettlement in the country," says Ashish Kothari of Kalpavriksha, a Delhi NGO, "shows how unrealistic it would be to attempt relocation of an estimated 30 lakh forest-dwellers living inside different national parks." The end result is that in most places, including the Rajaji National Park, which was in the headlines of late, people have lost confidence in the resettlement package.

Some of the participants regretted that little attention is paid to traditional conservation systems and to sustainable use of forests. "Jungal bache aur jungli jaanwar bache, yeh to hamare hith mein hain (Saving the forest and its animals works to our benefit)," said Hazari Gujjar of Paddar village, whose residents face resettlement because they live in the core area of Ranthambhor. "Even now the villagers can show very old trees that we have been lopping sustainably." Though the demands of local people -- however legitimate -- are being held responsible for depletion of the wildlife habitat, Kothari argued it is "the urban lifestyle and development projects catering to urban needs, like dams and power projects near the sanctuary area, that are causing more harm to the habitat."

The message is clear: if truly eco-friendly development is not followed at the national level, cosmetic programmes in the fringe areas of parks cannot save the tiger or alleviate the local people"s misery.


CAT POPULATION IS INCREASING...
Census figures indicate a significant increase in tiger population
Tiger reserve
Number of tigers
1976
1992
Cobett
Kanha
Palamau
Melghat
Bandipur
Manas
Simlipal
Ranthambhor
Sundarbans
Sariska
Periyar
Buxar
Nagarjunasagar
Indravati
Namdapha
Dudhwa
Kalakadmundanthurai
Valmik
Pench
44
48
17
NA
10
NA
17
14
NA
19
10
17
40
38
29
NA
NA
NA
NA
92
100
54
77
50
92
95
45
269
22
46
33
94
28
49
104
81
80
25
Source: A Review of Project Tiger, 1993, MEF
* Not available
...BUT THEIR HABITAT IS SHRINKING
Change in green cover in forest reserves is resulting in less room for the tiger
Percentage change between 1983 and 1989
Tiger reserve
Dense forest
Open forest
Non-forest
Scrub
Bandipur
Buka
Corbett
Dudhwa
Indravati
Kalakadmundanthurai
Kanha
Manas
Melaghat
Nagarjunasagar
Namdapha
Palamau
Periyar
Ranthambhor
Sariska
Simlipal
Sundarbans
Valmiki
13.37
-9.10
7.55
-7.76
66.27
-7.32
NA
-13.54
77.47
-47.07
(-9028)*
-8.97
-7.20
17.49
133.18
-0.17
NA
-12.83
-28.89
-93.53
-37.40
111.95
-30.30
-20.14
1.31
275.38
-79.53
185.00
(8110)
76.90
(34.66)
2.33
-30.42
1535
NA
29.25
228.81
0
NA
8.88
30.72
-22.42
-0.85
-2.64
3.56
965.44
(769)
51.12
12.32
-20.93
-9.51
(2141)
(565)
--1.64
-9.40
NA
NA
NA
NA
(7872)
NA
NA
(646)
-34.2
(149)
(238)
NA
-18.06
276.17
NA
NA
55.50
* Figures in brackets show the area change in actual cover
Source: Status of Forest Cover in Project Tiger Reserves, 1993, MEF
Related Content