Performance audit of water pollution in India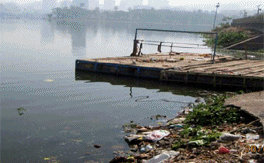 Despite 26 years implementation of programmes to control pollution, water in our rivers remains critically polluted says CAG in this first ever performance audit of water pollution in India.
This Report of the Comptroller and Auditor General of India for the year ended March 2011 containing the results of the Performance Audit of Water Pollution in India has been prepared for submission to the President of India under Article 151 of the Constitution. The Performance Audit was conducted during July 2010 to February 2011 through document analysis, collection of responses to questionnaires, physical collection and testing of samples. Records and documents relating to the issues in the Performance Audit were examined: in the Ministry of Environment and Forests, Central Pollution Control Board, Ministry of Water Resources and Central Ground Water Board between July 2010 to February 2011; and in 25 States and State Pollution Control Boards, State Environment Departments, State Urban Local Bodies, Nodal Departments and implementing agencies for National River Conservation Plan and National Lake Conservation Plan and selected blocks in districts for ground water. The sample consisted of 140 river projects, 22 lakes and 116 ground water blocks in 25 States.
See Also
Report: Polluted river stretches in India: criteria and status.
Report: Water quality hot-spots in rivers of India.
Report: Augmentation of depleted ground water level, conservation, management, use of ground water and prevention of water pollution.
In-Parlieament: Pollution in rivers.
Report: International conference on environment audit.
Feature: Waste manager dumps it in river.
Feature: Instant quality check of rivers.
Related Content