Energy [r]evolution: a sustainable energy outlook for India 2012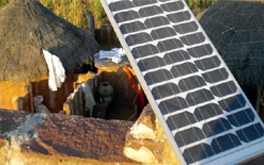 This new report published by Greenpeace presents a roadmap to achieve sustainable energy system in India now and for generations to come.
The second edition of India Energy [R]evolution in 2012 provides a practical pathway for India to secure its energy particularly electricity supply to achieve its long-term ambitious economic growth along with providing access to modern electricity technology to a 300 million population who are still waiting to see light in their homes while remaining low on the carbon growth trajectory.
See Also
Feature: Powered by husk.
Opinion: Going off-grid to power solution.
Report: Energy [r]evolution 2012.
Report: A sustainable India energy outlook.
Report: Special report on renewable energy sources.
Report: Renewables 2012.
Report: Global trends in renewable energy investment 2012.
Report: World energy outlook 2012.
Related Content