Technology roadmap: high-efficiency, low-emissions coal-fired power generation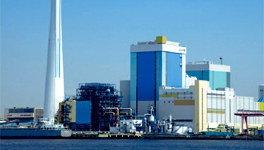 On average, efficiency of existing coal-fired power plants is quite low and this IEA technology roadmap focuses on development and deployment of HELE coal technologies for power generation & provides guidance on installing latest technologies in plants.
Coal is the largest source of power globally and, given its wide availability and relatively low cost, it is likely to remain so for the foreseeable future. The High-Efficiency, Low-Emissions Coal-Fired Power Generation Roadmap describes the steps necessary to adopt and further develop technologies to improve the efficiency of the global fleet of coal. To generate the same amount of electricity, a more efficient coal-fired unit will burn less fuel, emit less carbon, release less local air pollutants, consume less water and have a smaller footprint.
See Also
Report: Global coal risk assessment.
Feature: Death knell sounded for dirty carbon credits from coal.
Feature: Carbon smart.
Report: CCS retrofit.
Report: Power generation from coal.
Report: Performance of carbon dioxide capture...
Report: Towards a clean-coal technology roadmap...
Report: High-Efficiency, Low-Emissions Coal....