Turn down the heat: climate extremes, regional impacts, and the case for resilience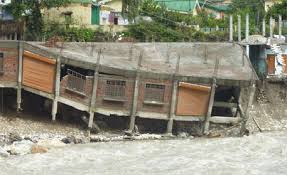 This report focuses on the risks of climate change to development in Sub-Saharan Africa, South East Asia and South Asia. Building on the 2012 report, Turn Down the Heat: Why a 4°C Warmer World Must be Avoided, this new scientific analysis gives a more detailed look at how the negative impacts of climate change already in motion could create devastating conditions especially for those least able to adapt. It asserts that the case for resilience has never been stronger. This report demands action. It reinforces the fact that climate change is a fundamental threat to economic development and the fight against poverty.
The scientists tell us that if the world warms by 2°C – warming which may be reached in 20 to 30 years – that will cause widespread food shortages, unprecedented heat-waves, and more intense cyclones.
Related Content