Report of the expert committee on auto fuel vision & policy 2025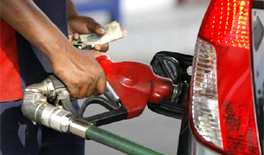 This Auto fuel vision and policy, 2025 submitted by Dr Saumitra Chaudhury Committee presents the road map for auto fuel quality till 2025 for the country,taking into account the achievement under the last Auto Fuel Policy, emission reduction of in use vehicles, growth of vehicles and the supply and availability of fuels.

Government of India had constituted an expert committee headed by Dr Saumitra Chaudhury, member, Planning Commission to suggest Auto fuel vision and policy, 2025.
The committee had submitted its report to the Government. The Committee to prepare the Auto Fuel Vision & Policy 2025 was constituted in continuation to the previous Expert Committee in 2003 that had ushered in BS III and BS IV automotive fuels.
related content
Related Content