Performance of cement industry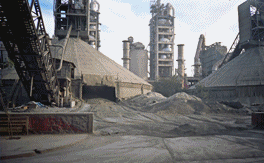 A Parliamentary panel review of cement industry has instructed Dept. of Industrial Policy to direct all plants to comply with emission standards and suggested cement manufacturers to comply with corporate responsibility for environment protection.
Cement is the most essential raw material in any kind of construction activity. Accordingly, cement industry plays a crucial role in the infrastructural development of the country. Given the vast geographical size and massive population of the country, various construction activities undertaken by the Central Government, State Governments, Public Sector Undertaking and other organisations, including private sector generate huge demand for cement. In addition, provision for housing is the first and foremost requirement of every household and, therefore, market demand of cement for private consumption is increasing constantly. This is the ninety fifth report of the Committee on the performance of cement industr.
See Also

Notice: MoEF serves show-cause notice to Nirma.
Press Release: CSE welcomes environment ministry no to Nirma.
Opinion: Water v industry
Report: Environmental efficiency of the Indian cement industry.
Letter: Air sampling report - JP cements and Ambuja cements Ltd, Nalagarh.
Report: Health risk due to cement dust.
Guidelines: Co-processing of distillery spent wash concentrate.
Report: Emissions reductions up to 2050
Related Content